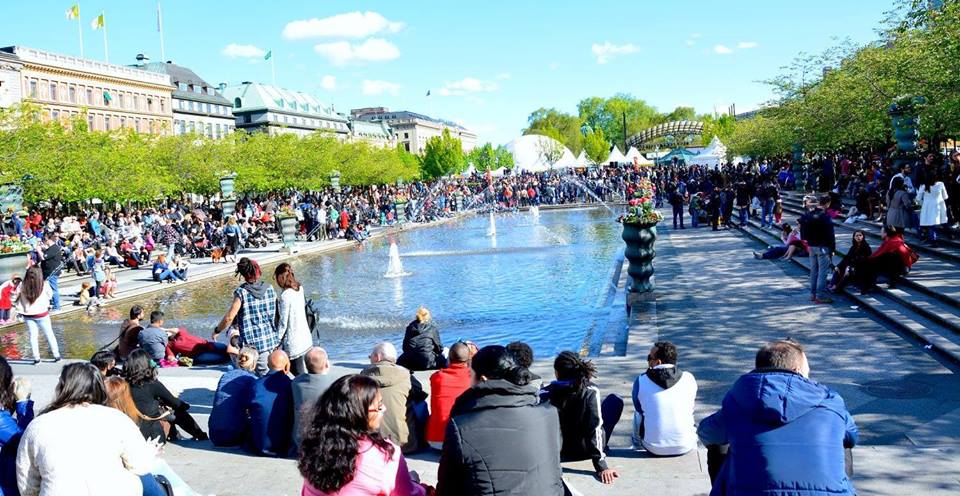 För andra året i rad arrangerar India Unlimited och indiska ambassaden en kulturfestival i Kungsträdgården i Stockholm: Namaste Stockholm – en heldag ägnad åt Indien. Svensk-Indiska Föreningen finns på plats hela dagen för att informera om föreningen och vårt arbete. Dessutom arrangerar vi en föreläsning, en favorit i repris från januari i år, med Waldemar Ingdahl om Indiens rymdprogram. Föreläsningen pågår mellan kl 15.00 och 15.45 i Galleriet. Läs mer om Waldmar Ingdahls tidigare föreläsning för föreningen här. 
Program pågår mellan klockan 12 och kl 17 och så här skriver arrangörerna:
Are you curious about India, or simply miss it? Welcome to Namaste Stockholm, a culture festival for everybody who wants to travel to India by walking into the heart of Stockholm. 
Begin your day with Yoga, ancient practices and their modern interpretations. Watch how talented dancers perform in strong colors with graceful movements to music ranging from classical to Bollywood.
Hungry for some spice? Our several pop-up restaurants will have you travelling to and from the different corners of India using your taste buds. If you are a foodie, this is a "must try" to put on your bucket list! 
Planning a trip and need advice? There will be intimate seminars where knowledgeable speakers will treat topics such as literature, history and travel. Some of the most experienced travel agents will further guide you into how to make your trip magical, and memorable. If you by the end of the day are inspired and want to book a trip, they can also help you with that. 
Last but not the least, you will be able to bring home a piece of India, be it a saree, some jewelry or simply an intricate henna tattoo on your skin. So come with your family and friends and travel abroad in Stockholm. 
Namaste!
På India Unlimiteds hemsida kan ni hitta mer information om festivalen.