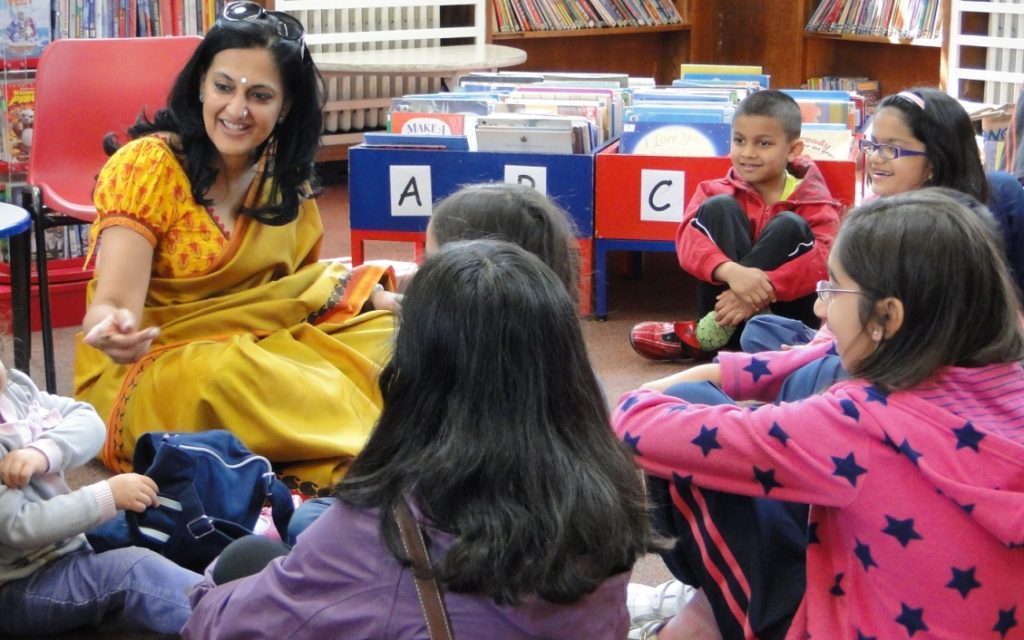 Stories are extraordinarily powerful tools. For ages they have entertained and enlightened but equally have divided and destroyed.
Seema Anand is a prominent Story Teller, who has recovered and revived the age old art of storytelling which has preserved and propagated the ancient Indian oral literature. Her narratives of mythology are often from a women's perspective. Her tales are enchanting, mesmerising and enlightening. She will whisk you away to another land, another time and paint in your mind the world of mythology and fantasy and leave you with some new provoking thoughts.
Seema Anand is a London based mythologist and a practicing storyteller. Seema lectures on the Kamasutra and is an acknowledged authority on Eastern Erotology. She also delivers courses on the Mahabharata, the Bhagavad Gita, Tantric philosophy and the Mahavidyas. Seema Anand's work on the revival and reproduction of the age old oral literature of India is associated with the UNESCO project for Endangered Oral Traditions. Seema runs workshops on Storytelling as a tool for leadership, cultural diplomacy and workplace ethics within the corporate, governmental and academic sectors.
Where? Brokiga Bengalen Butik (Södermannagatan 50)
When? Tuesday 6 March at 18:00
How? Limited number of seats! Mandatory registration through mohinder.sif@gmail.com
Price? 100 kr (including drinks and snacks)